Thorson Excellence in Engineering Research (TEER) Grants Program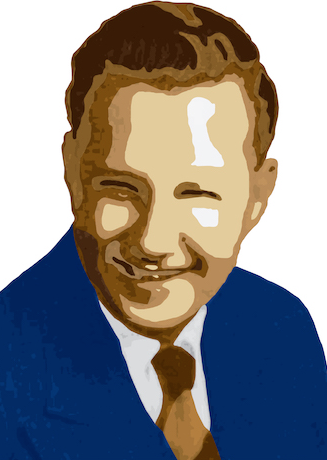 The Thorson Excellence in Engineering Research (TEER) Grants Program was established in 2017 through the generosity of Donald R. Thorson, who earned his degree in chemical engineering from MSU's College of Engineering class of 1949.
Mr. Thorson's gift of $2.7 million has been set up as an endowment with yearly awards of $100,000 given to support MSU COE research objectives. Following discussions with engineering faculty, College of Engineering Dean Brett Gunnink established the TEER Grant Program to apply the endowment and enable faculty to engage in activities that will enhance research opportunities within the college. Each year, faculty will have the opportunity to submit a TEER Grant proposal for evaluation by Dean Gunnink and COE leadership.
The goals of the TEER program is to enhance:
Faculty development. Examples include:

Release time to allow faculty members to develop a major new proposal.
Travel-related proposal development with other institutions
Support of a post-doc to facilitate proposal/publications

Center/institute development. Examples include:

Funding to pursue center/institute research initiatives
Funding to develop or enhance industrial and private sector collaborations
Development of opportunities for new centers/institutes within the College of Engineering

Research and educational infrastructure. Examples include:

Purchase of research equipment
Software acquisition
Submissions for 2020-2021 TEER and Bryan grants must be received by Beth Varnes (elizabeth.varnes@montana.edu) by March 4, 2020.
Faculty will be notified of the decision no later than the week of April 6, 2020. TEER and Bryan grants may commence as early as May 18, 2020.
Faculty members submit requests for a TEER or Bryan grant to Beth Varnes at elizabeth.varnes@montana.edu. In the request, they will describe the activity they propose to engage in and indicate if the activity will occur for Fall, Spring, Summer semesters (or combination). The proposal should include a brief (two-page) overview that clearly describes how the proposed activities will enhance one or more of the goals of the TEER and/or Bryan Grants Program. The submission must also include a budget summary, two-page CV from each Principal Investigator involved, and a statement of time devoted to the project. Please combine these items into one document in PDF format. If the budget includes a course release (tenure track faculty), the course release should be budgeted at $9,500 per course ($7,000 per course + $2,500 for benefits). Other budget requests that include faculty time must include the associated benefit cost. Summer salary (include benefits at 20%) is permitted for both grants and will provide a maximum of one month. Extra compensation cannot be included, however incentives such as provision of travel funds is allowable if fully justified in the proposal.
The proposals will be shared with the college Academic Council members. The Academic Council members will review all requests and submit a prioritized list. Prioritization should address how the proposals will have a substantial impact on the goals of the TEER and Bryan Grant Programs. This prioritization information will be provided to the Dean

. The Dean may consider input from others in the college for their ranking. The Dean and the Associate Deans will make the final decision. Faculty will be notified of the decision.

Faculty who are successful in securing a TEER or Bryan grant will be expected to submit a one-page statement of accomplishments to the Dean within 30 days of grant completion. Final report summaries will be posted on the college website.
2020-2021 TEER and Bryan Grant Awards

| Grant title | Principal investigators | Award amount |
| --- | --- | --- |
| Markerless Motion Capture System for Multi-Scale Multi-Modal Locomotion | Mark Jankauski, Erick Johnson, Ron June, Scott Monfort, Corey Pew | $25,000 |
| Expanding Cross College Research Capacity Through Acquisition of a Temperature-Controlled Probe Stage for the New Confocal Raman Microscope | Christine Foreman, Kevin Hammonds, Stephan Warnat, Heidi Smith, and Markus Dieser | $25,000 |
| Developing/Improving the Communication Skills of Undergraduate Students | Jennifer Brown and Stephanie Wettstein | $19,000 |
For more information contact Elizabeth Varnes, Special Assistant to the Dean, elizabeth.varnes@montana.edu.