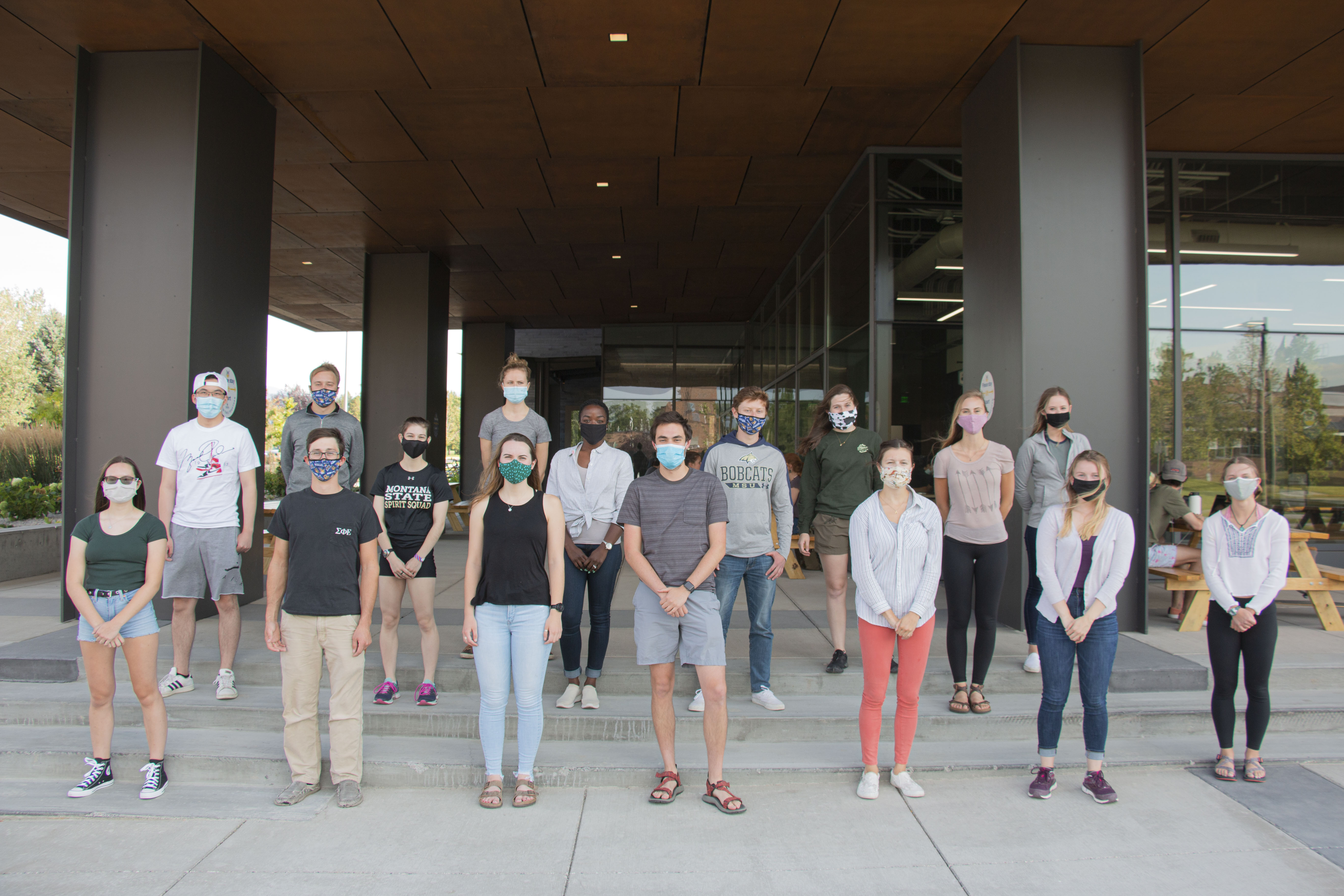 Engineering Ambassadors is a program started by the MSU College of Engineering in 2001 with the purpose of:
promoting the College of Engineering to prospective students and their families.
inspiring young people to pursue careers and opportunities in Engineering by educating high school students about engineering and what engineers do.
providing a voice for students in the College of Engineering.
enhancing retention by educating prospective students on the skills, classes, and occupations involved in the different engineering disciplines - promoting a "good fit."
Since its creation, the Engineering Ambassadors program has been involved in many activities, including:
Daily tours through Admissions
High School Visits
Expanding Your Horizons
Engineer-a-thon (and other Engineering Week events)
Science Olympiad
MSU For A Day
MSU Friday
Postcards and e-mails to prospective students
Career Fairs
Student representation at the Engineering Advisory Council
Student forums
Meet the Ambassadors
Mikayla Bronec
Major:
Industrial & Management Systems Engineering
Nicholas Buenz
Major:
Mechanical Engineering
Mechanical Engineering Technology
Erin Cook
Major:
Financial Engineering
Brady Corrigan
Major:
Mechanical Engineering
Payton DuPuis
Major:
Chemical Engineering
Mitchell Faris
Major:
Electrical Engineering
Niklaus Gier
Major:
Mechanical Engineering
Maria Gallivan
Major:
Computer Science
Shannon Hamp
Major:
Electrical Engineering
Paige Lund
Major:
Mechanical Engineering
Elizabeth Mans
Major:
Civil Engineering
Amanda McMurray
Major:
Civil Engineering
Kelsey Moorhouse
Major:
Mechanical Engineering
Kaitlin Rogel
Major:
Industrial & Management Systems Engineering
Lin Shi
Major:
Computer Science
Janae Vasatka
Major:
Mechanical Engineering