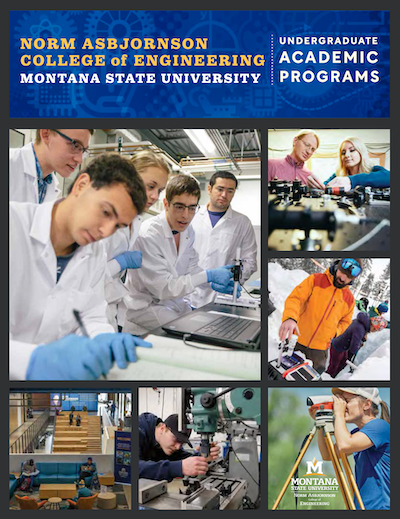 Welcome
The Norm Asbjornson College of Engineering is at the core of MSU's land- grant mission, providing an inclusive, hands-on learning environment that supports academic excellence, strives for innovation in research and serves the community in Montana and beyond.
I'm thrilled to share with you the exciting opportunities available to our students. In the pages that follow, you'll get a glimpse of how our engineering and computer science undergraduates are reaching their goals at MSU and in their fields. With a variety of student support services, hands-on research opportunities, and courses designed to meet the need for capable and creative professionals, we set our students up for success. I invite you to learn what awaits you at the Norm Asbjornson College of Engineering and how you can be part of our legacy of excellence.

- Brett Gunnink, Ph.D., P.E. M.Eng.Dean
Programs and Degrees
We invite you to explore the undergraduate and graduate degrees and programs we offer by visiting the MSU Programs and Degrees portal.
College Highlights
Departments and Degrees