How academic advising works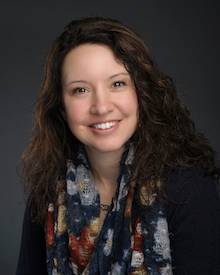 Aligning with ABET Accreditation standards, academic advising in the Norm Asbjornson College of Engineering follows a decentralized, split-shared services model. This model combines the expertise of faculty advisors and academic coordinators in each NACOE department to both connect students to their industry and guide them through the specific coursework for their declared major. This strategic approach also facilitates student relationships with their major department through:
encouraging student engagement between students and their home department;
supporting identity development as an engineering or computer science student;
cultivating professional development skills through student activities; and
facilitating academic progression through major through COE staff and faculty advising.
Supporting Transfer Students:
If you are a transferring to MSU from another college or university, please refer to the NACOE Transfer Guide available to facilitate your transition. It is best to start the search for affordable housing a year before you plan to attend MSU. For MSU housing options, plan to apply at least 6 months before the planned move date. Some MSU housing options may have as much as a 1-year wait list.
Click on your home department below to connect with student success resources provided by NACOE faculty and staff.
If you are exploring engineering or computer science as an option, but have not declared a specific major, please follow the "general engineering" curriculum and receive advising through the College of Engineering dean's office. The link for "general engineering" below will provide a 1-year course flowsheet and tips for exploring what it means to be an engineer or computer scientist.
Remember, the Norm Asbjornson College of Engineering has a group of students available to help orient you to your college. Our NACOE Peer Academic Leaders (ePALs) are accessible through office hours, email, organized events, and at their "Pop-up Stations" in the Engineering Complex. Click here for information about this year's ePALs and how to contact them.
Questions about how the academic advising process works? Contact Jennifer Clark in the NACOE Dean's Office: jennifer.clark6@montana.edu, (406) 994-2272, Roberts Hall 214.